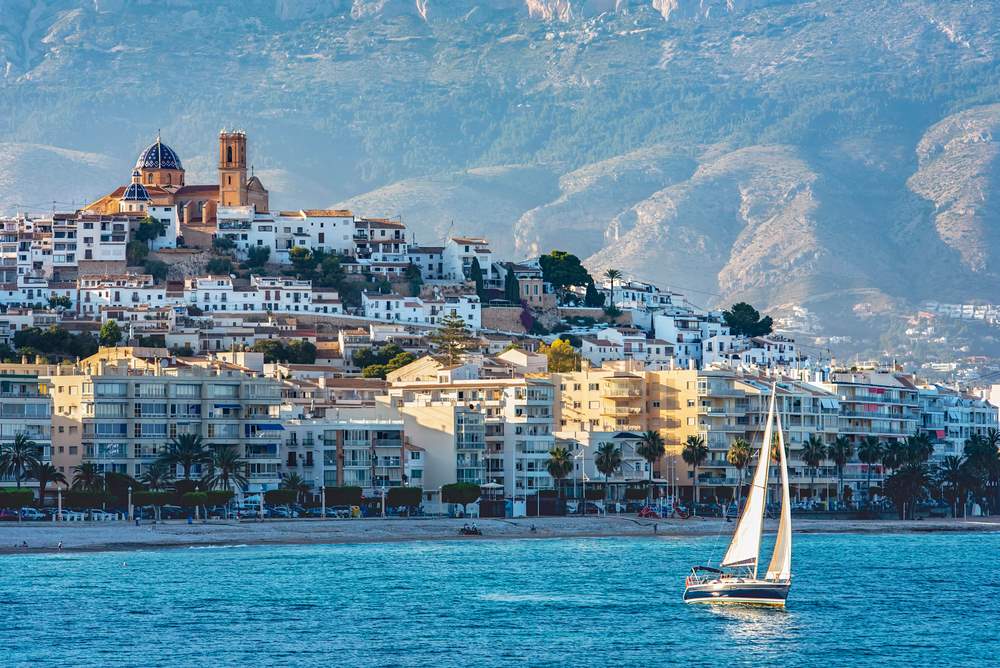 Altea: The dome of the Mediterranean and the town that is known for healing the soul
Altea comes from the Greek Altahia which means "I heal". Marked by the passage of many civilizations such as the Iberians, Greeks, Phoenicians and Romans among others, Altea is a town influenced by all of them, but with a unique imprint.
Known as the Dome of the Mediterranean, it has earned the name for several reasons: from its beaches with clean waters, to its typical cobbled streets of the "Casco Antiguo", Altea has special corners wherever you look. In addition, it is one of the most important cultural points of the Spanish Levante, and has the Palau de Altea, the Faculty of Fine Arts of the Miguel Hernández University of Alicante, the Conservatory of Music, the Cultural Center of Altea la Vella and the Ethnic Music Museum.
An extremely photographic town, in which its white buildings with blue details stand out, as well as the amazing views of its incredible turquoise sea beaches. Characterized by its cobbled streets, balconies decorated either with flowers or beautiful details and shops and galleries with a bohemian atmosphere to get lost in them for hours. Its Mediterranean and mountain cuisine is also a strong point, not only for its quality but also for the fact that you can dine more calmly than in other coastal towns, even in the height of summer.
Altea is a place for everyone with hundreds of plans to do: crafts, nautical activities, places to lose yourself in, and most importantly enjoy the infinite tranquility. A town to disconnect and to heal the soul.