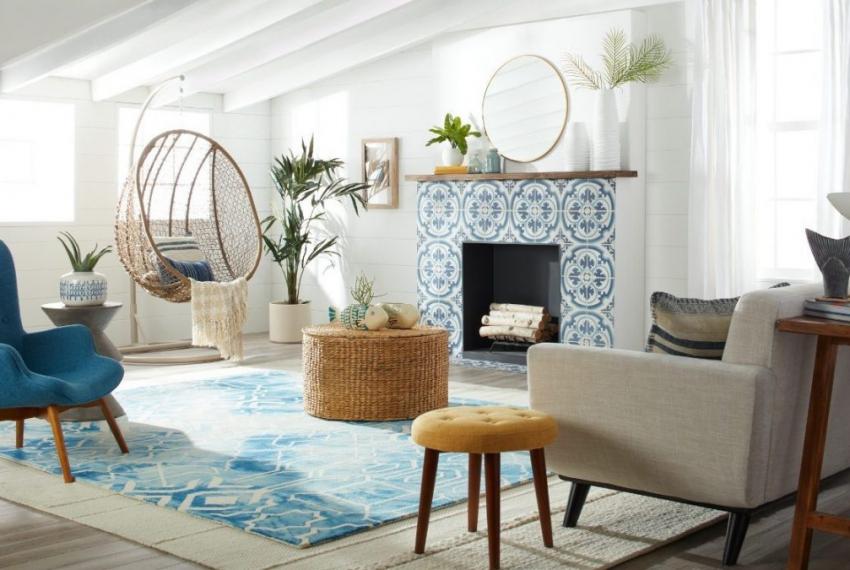 Mediterranean architecture: Characteristics and advantages
Both the construction and decoration of the Mediterranean style are born from the essence and culture of countries such as Italy, Greece, Spain and Morocco. The coasts of these countries are characterized by long kilometers of blue sea and the strong influence of the sun throughout most of the year.
There are three pillars of the most widespread style on the Costa Blanca: fresh, bright and welcoming. We are talking about territories with average annual temperatures above 18 degrees and whose inhabitants seek to enjoy outdoor spaces, but sheltered from the sun. That is why these outdoor spaces, whether patios, terraces, or solariums, are characterized by being covered, either by metal structures or wooden beams that support cane awnings. The result? The perfect shelter from the sun under a suggestive play of lights and shadows.
Ventilation and lighting are favored by wide doors and windows, providing cozy and fresh spaces. The main objective of this type of housing is to provide pleasant spaces in tune with the environment.
As for colours, the biggest star of this style is white, found in façade cladding and in interiors. The color blue can also be found referring mainly to the sea, and providing a feeling of well-being and tranquility. It is important to note that the colors do not only contribute to aesthetics, but since they are natural tones they do not absorb heat.
In turn, in Mediterranean architecture, simple, clean and elegant forms prevail, which aesthetically generate a much more sober and minimalist image.
The main benefit of these homes is then that of resisting hot environments, providing the greatest comfort and freshness to those who inhabit them. Undoubtedly, the perfect architecture for the Spanish coasts and for those who choose their home under the sun in this region.